This is another concept album written to coincide with the Lewis & Clark bi-centennial.
The trek of Lewis and Clark has always been the inspiration for some of America's most stirring music.
I wanted to capture in original song, the drama and adventure of this epic American journey.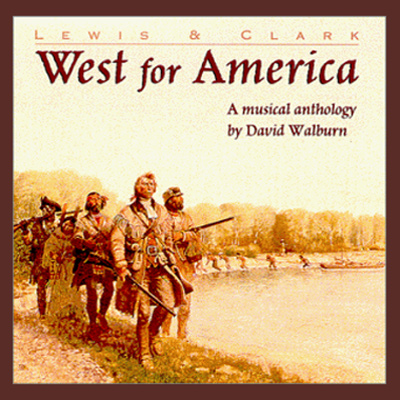 BUY HERE
Looking for the perfect Rocky Mountain West road trip music?
Here's a musical journey tracing key events and themes in Lewis and Clark's epic journey across the western frontier. Songs include:
The Way of Men

Roll Missouri Roll

York

In All My Days
11 original songs by Montana Songwriter - David Walburn
LEARN MORE ABOUT THE SONGS
LEWIS & CLARK: WEST FOR AMERICA
lyrics
SACAJAWEA'S PRAYER
THE DALLES
HOW LONG HAS IT BEEN
THE RETURN
ROLL MISSOURI ROLL
IN ALL MY DAYS
Sign up for my newsletter where I'll send updates about new music, upcoming performances, and other Montana Songwriting news!